From Montauk to Manhattan
Built-in Convenience, A Healthier Vacuum Experience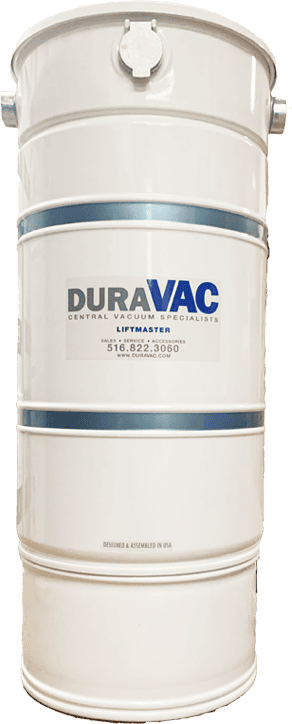 "Using central vacuum systems can significantly reduce dust mites, pollens, animal dander and other allergy causing agents."
-U.S. Environmental Protection Agency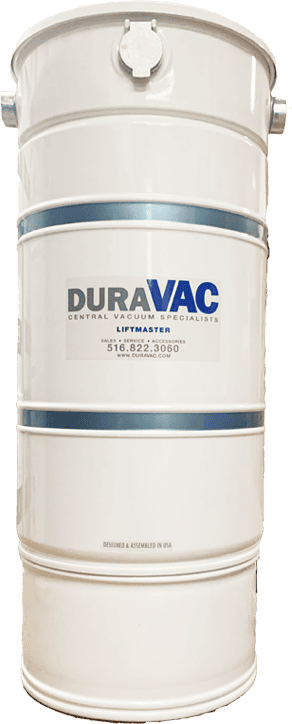 Welcome to DuraVac, Long Island's premier central vacuum installation and servicing company. With over 50 years of expertise, we've dedicated ourselves to enhancing the cleanliness and convenience of homes across Nassau and Suffolk counties, and New York City.
Our team is passionate about providing state-of-the-art central vacuum systems that are tailored to meet the unique needs of your home or business. At DuraVac, we're not just installing a product; we're delivering a lifestyle change that promises efficiency, health, and unparalleled cleanliness.
Embracing Sustainability with Central Vacuums
At DuraVac, we're committed to taking a significant step towards sustainability, starting with the way you vacuum. Embracing a cleaner, greener tomorrow is at the forefront of our mission. A survey by Professional Builders Magazine highlighted indoor air quality as a crucial factor for homebuyers, second only to energy efficiency.
By choosing central vacuum systems, you're making a smart decision that aligns with both these priorities. Central vacuums are not just about effective cleaning; they're about contributing to a healthier indoor environment and reducing energy consumption. Join us in our journey towards a more sustainable future, one home at a time.
Non-Toxic Allergen Removal
Indoor Air Quality Improved
Premium Central Vacuum Hoses for NYC and Long Island Homes
Innovative Retractable Vacuum Hose Systems in NYC and Long Island
Innovative Solutions with Hide-A-Hose
DuraVac is at the forefront of revolutionizing central vacuum systems with our Hide-A-Hose solution. This cutting-edge hose management system addresses one of the most common challenges in central vacuuming – the cumbersome handling and storage of long hoses. With Hide-A-Hose, your vacuum hose is conveniently stored within the wall. When you need it, simply pull out the length required for your cleaning task.
After use, the suction power of your central vacuum system retracts the hose back into the wall, leaving your space neat and uncluttered. Our installation process for Hide-A-Hose is seamless and customized to fit the specific layout and needs of your home or business. Embrace the ease and innovation of Hide-A-Hose with DuraVac, and transform your cleaning experience into one of simplicity and efficiency.
Our Comprehensive Central Vacuum Services
DuraVac takes pride in offering a range of specialized central vacuum services, ensuring your system operates at its peak performance. Our team consists of VDTA (Vacuum Dealers Trade Association) certified technicians, a testament to our commitment to excellence and expertise in the field. We specialize in central vacuum installation, meticulous servicing, and prompt repair.
Understanding the unique needs of homes and businesses across Long Island, we provide tailored solutions with a personal touch. Whether you're looking to install a new system or seeking expert maintenance for an existing one, DuraVac is your reliable partner for all your central vacuum needs.
Expert Installation Services for Every Setting
DuraVac excels in providing tailored central vacuum installations across diverse settings. Whether it's retrofitting in existing homes, integrating systems in new constructions, adapting to the unique challenges of New York City apartments, or installing in commercial spaces, our team ensures a smooth and efficient process.
We work closely with homeowners, builders, and businesses to deliver central vacuum solutions that enhance cleanliness and efficiency, tailored to the specific needs and layouts of each space. Our expertise ensures a seamless installation experience, bringing the benefits of a central vacuum system to every environment.
Organization recommendations





Ready to Elevate Your Cleaning Experience?
Are you ready to transform your home with a central vacuum system? Contact DuraVac today for a free consultation.